Season 2: Stories from the Stage: Season 2
When's the last time you heard a story that made you smile, laugh, think...or cry? From ordinary people with extraordinary experiences, these are real tales of love, heartbreaking loss, unexpected triumph, facing fears, leaving home or coming to America. Hosted by Theresa Okokon & Wes Hazard, STORIES FROM THE STAGE can bring us together, breaking down barriers to reveal what we all have in common.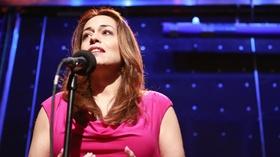 There's nothing worse than losing something...and nothing more satisfying than finding it.